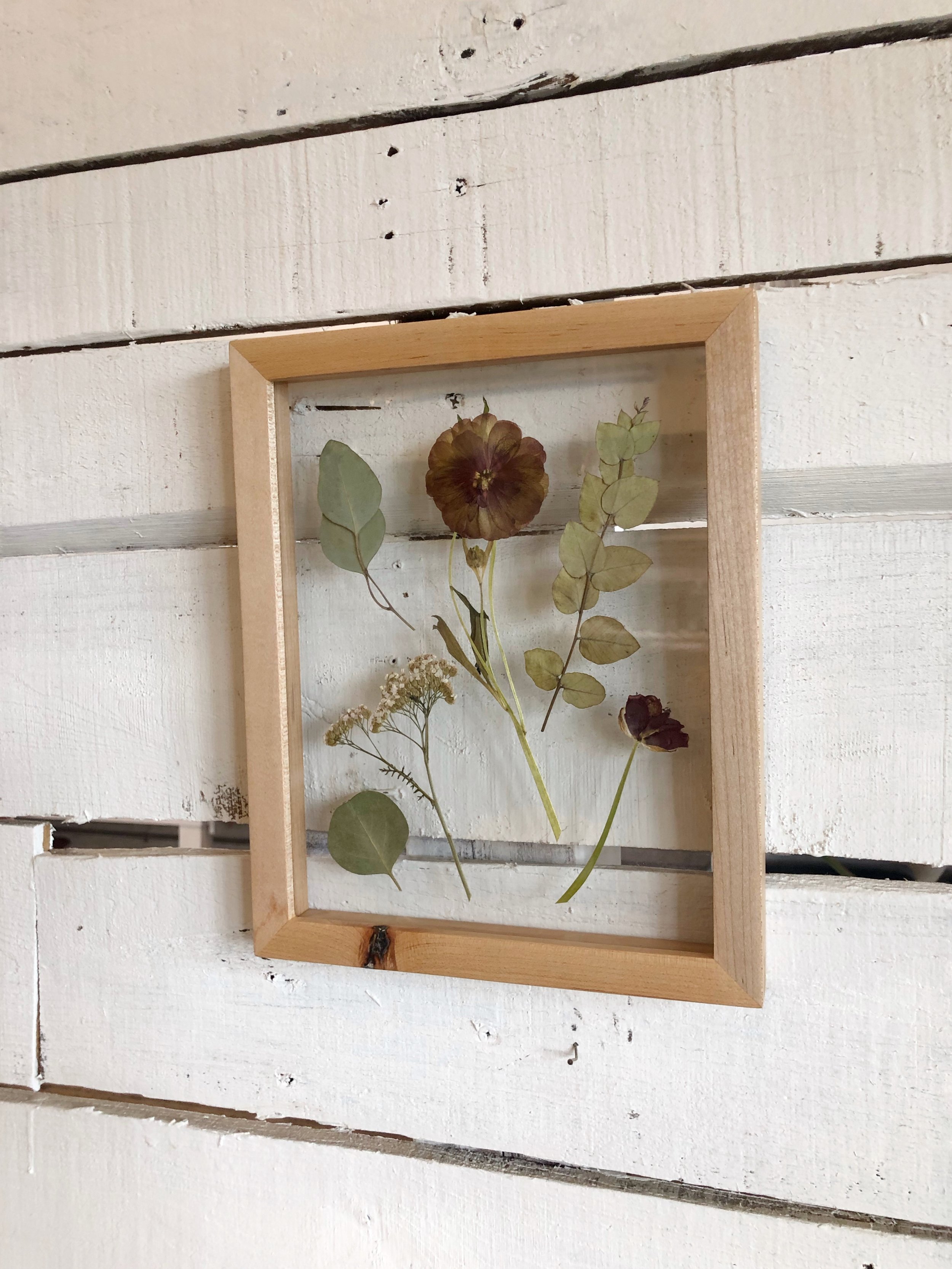 Small Maple Frame
Small Maple frame filled with Butterfly Ranunculus, Yarrow, & Eucalyptus.
Measures about 9x11"
What makes this frame special? This frame is personally a favorite of mine, because of it's natural markings by the knotty wood. The knot from the wood made this frame a bit too different from the others and so I held onto it for a sample sale! Only imperfection is small scratching on the glass, reflected in the price.
Original price - $150