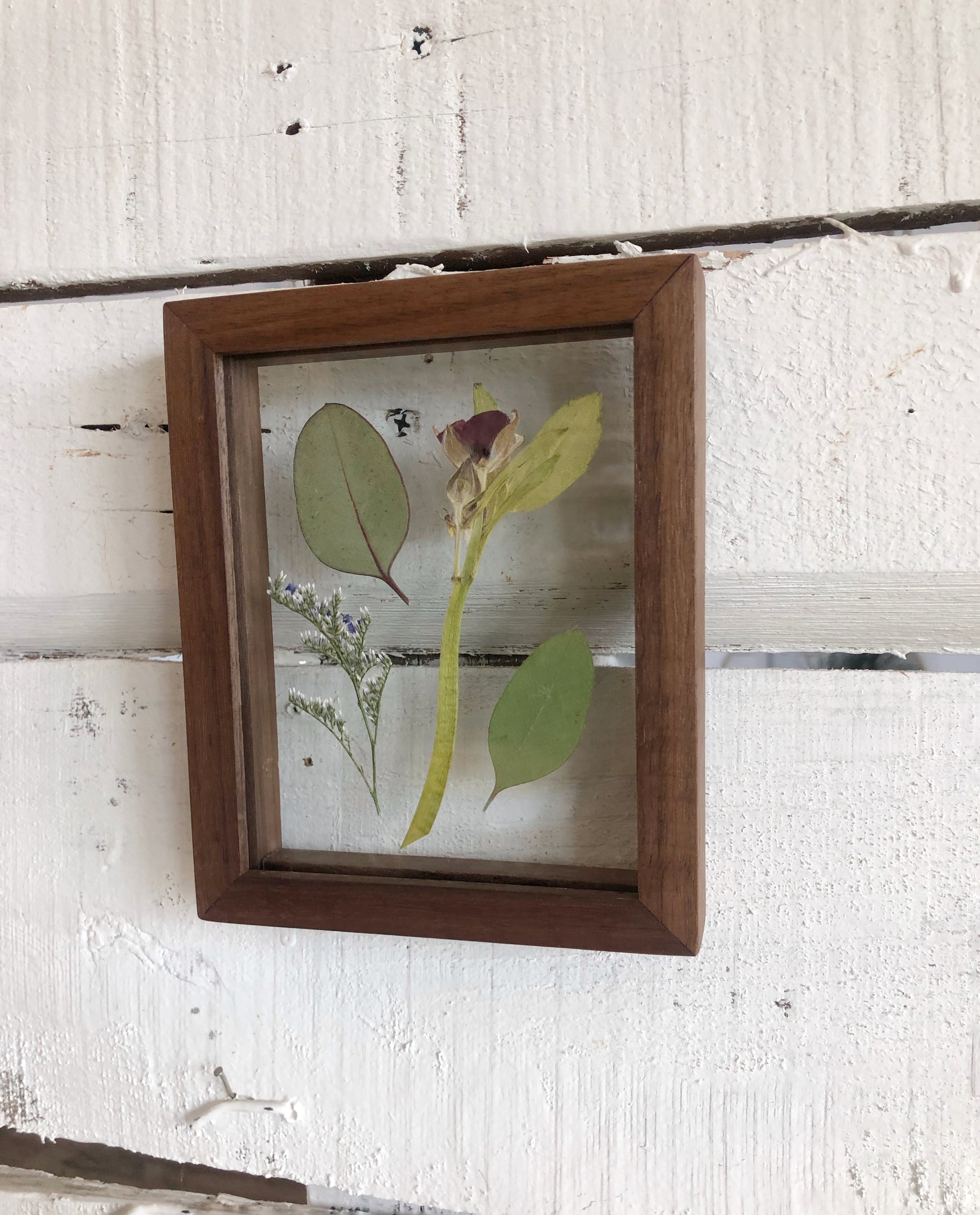 Mini Mini Walnut Frame
Mini Mini Walnut frame filled with Ranunculus, Caspia, & Eucalyptus.
Measures 5.5x4.5"
What makes this frame special? This size was one of the first samples I had made of what I thought would be the "mini" size. It wound up being slightly too small to handle so I switched the new mini size to a larger one. The imperfection on the frame is seen on the side where the pin from my pin nailer went through a bit too far. It's a small dent. This frame is one of a kind and a discontinued size, the last of it's kind!
Original price - $75