Custom Wedding Flower Frame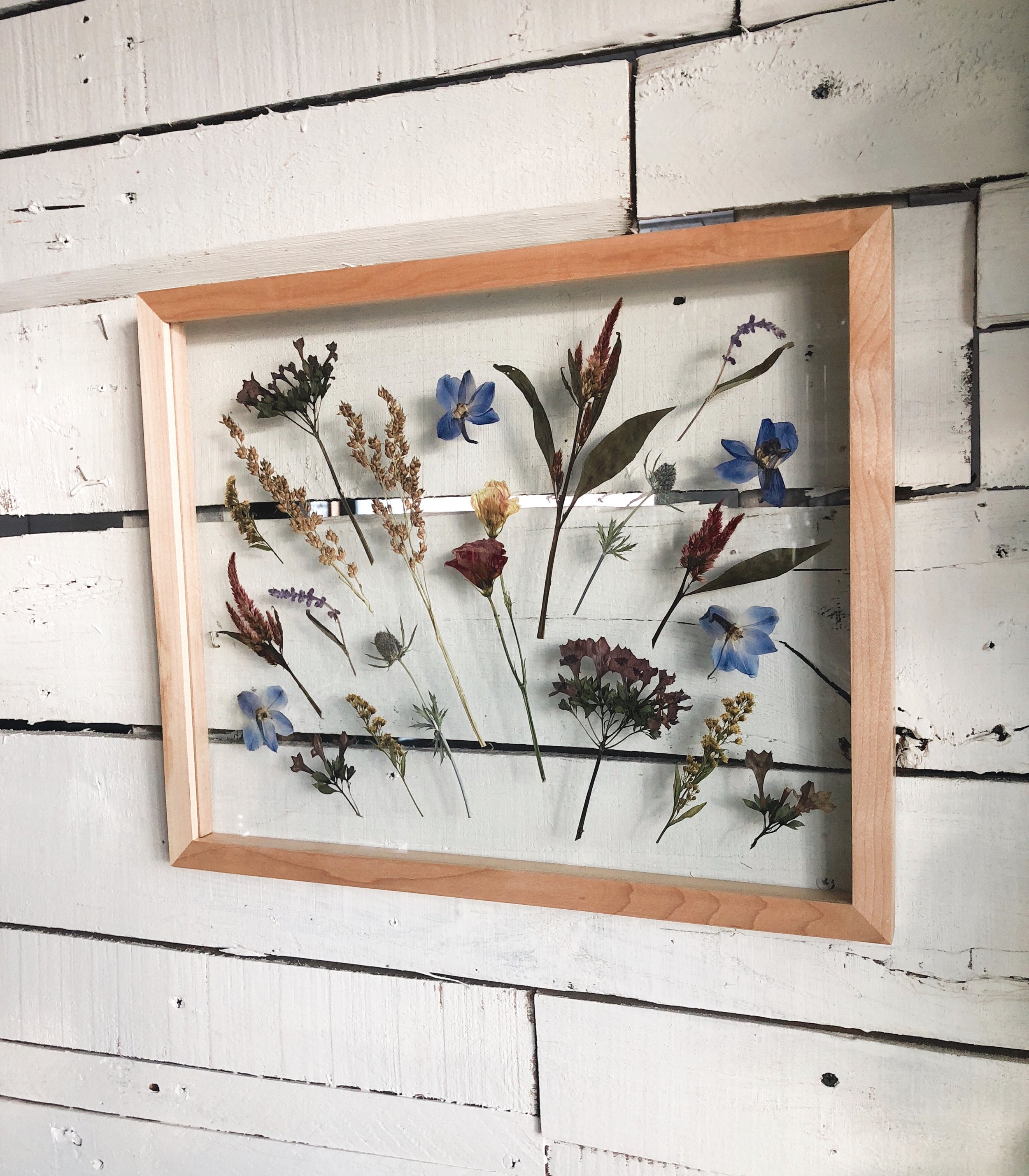 Custom Wedding Flower Frame
Don't throw out your wedding flowers! Memorialize your wedding with this custom curated Framed Florals piece. This unique keepsake will be treasured for years to come. The frame is adorned with flowers and foliage from your centerpiece, bouquet, or a sampling of flowers. This unique piece makes a perfect bridal shower gift, wedding gift, or a special gift to yourself.
Once we receive your sampling of flowers, the framing process will begin. The flowers will then dry out in the presses for 4-6 weeks. Following that process, the next month we will work on composition, and send you a few mock ups to decide from. Once settled on a final look, we will begin framing. Please allow up to 3-4 months to receive your Framed Florals piece.
Each Oak, White Pine, Maple, and Walnut wood frame is crafted by hand in Brooklyn, New York. Frames are custom made exclusively for Framed Florals. Frame measures approximately 14.5" x 17.5".

*Please do not purchase until the framing process is complete.
*Your deposit will go towards the final price of the frame(s)
* All frames shipped will be sent with a signature required. If you do not want a signature required on your frame, please note that directly after purchasing. Please note, in the case of no signature required, Framed Florals is not liable for a lost or stolen package.
*Please Note: During peak wedding season, (Summer / Fall) please allow an addition month for framing due to high volume. A ton of care & detail goes into each frame!