Set of 2 Mini Custom Wedding Frames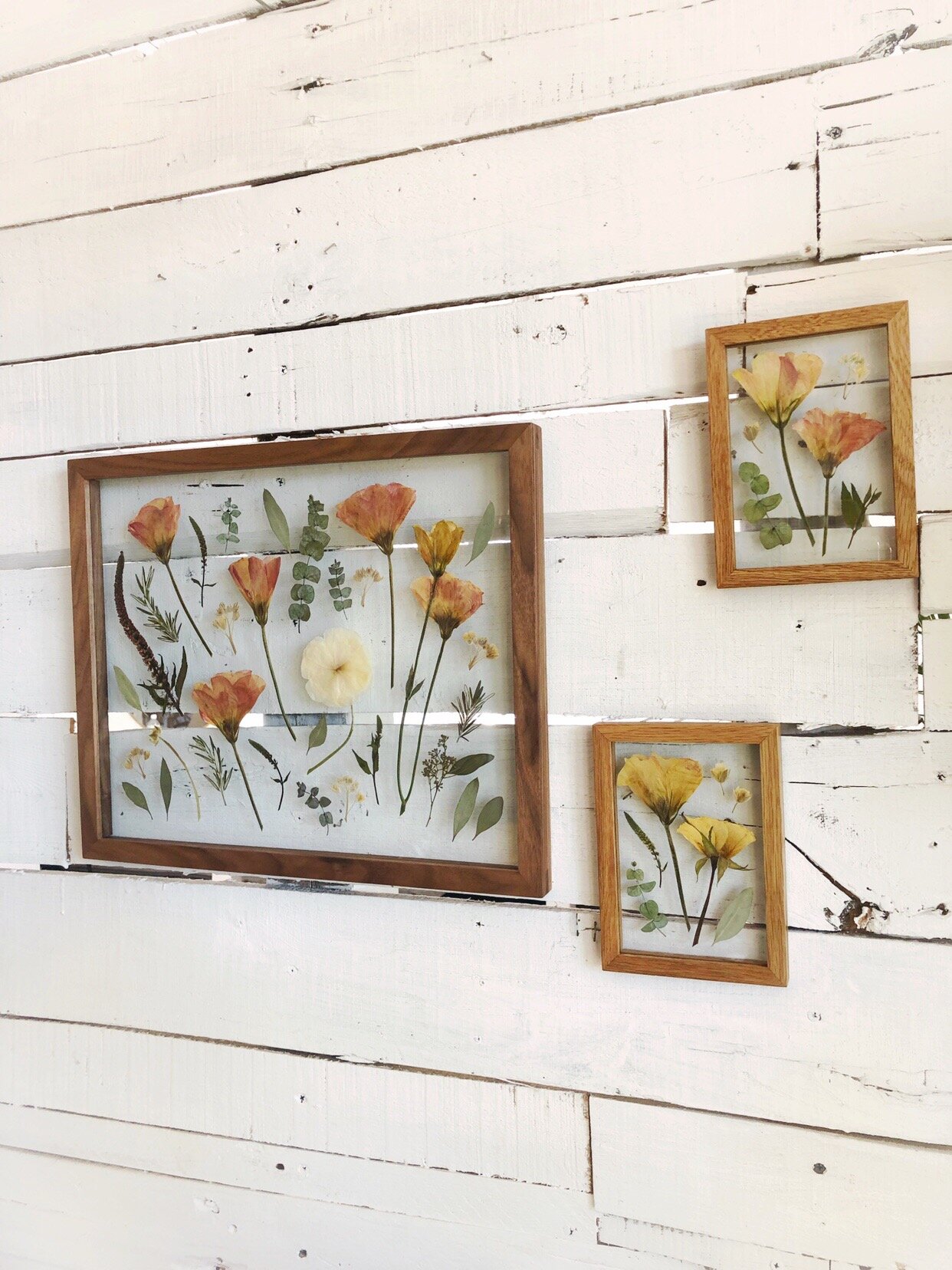 Set of 2 Mini Custom Wedding Frames
his mini Framed Floral piece is the perfect compliment to your small or large custom frame. The frame is adorned with any extra flowers and foliage from your centerpiece, bouquet, or a sampling of blooms.

The perfect gift to a family member or friend who helped to make your wedding amazing. Or, keep it to hang next to your large custom frame as a gallery wall!
Each Oak, White Pine, Maple, and Walnut wood frame is crafted by hand in Brooklyn, New York. Frames are custom made exclusively for Framed Florals.
Frame measures about 5" x 7"

*Please do not purchase until the framing process is complete.
* This frame is to be purchased in addition to a Custom Wedding Frame.
* For questions, custom commissions, please visit our FAQ page, or reach out here!